When to Rotate Tires

Since your tires are a vital component to your vehicle, and because they're susceptible to damage and premature wear, it helps to take care of them through regular service, maintenance, and inspections. Of course, as a car owner, you'll want to know when to rotate tires to help them last longer while out on the streets near Mission Viejo, Orange County, and Cerritos.
Our team at Norm Reeves Cerritos INFINITI is here to help you learn more about tire rotations and how you can get the most out of your tires!
Why is It Important to Keep Up with Tire Rotations?
Rotating tires is a way to keep your tires lasting. Depending where they're positioned on the car, the distribution of weight from the vehicle isn't exactly even. This puts more pressure on the tires while out on the road. In order to alleviate the pressure and to spread the weight distribution around, tires are rotated, so they can wear evenly and last you for as long as possible before you'd need a replacement tire or set.
How are My Tires Rotated?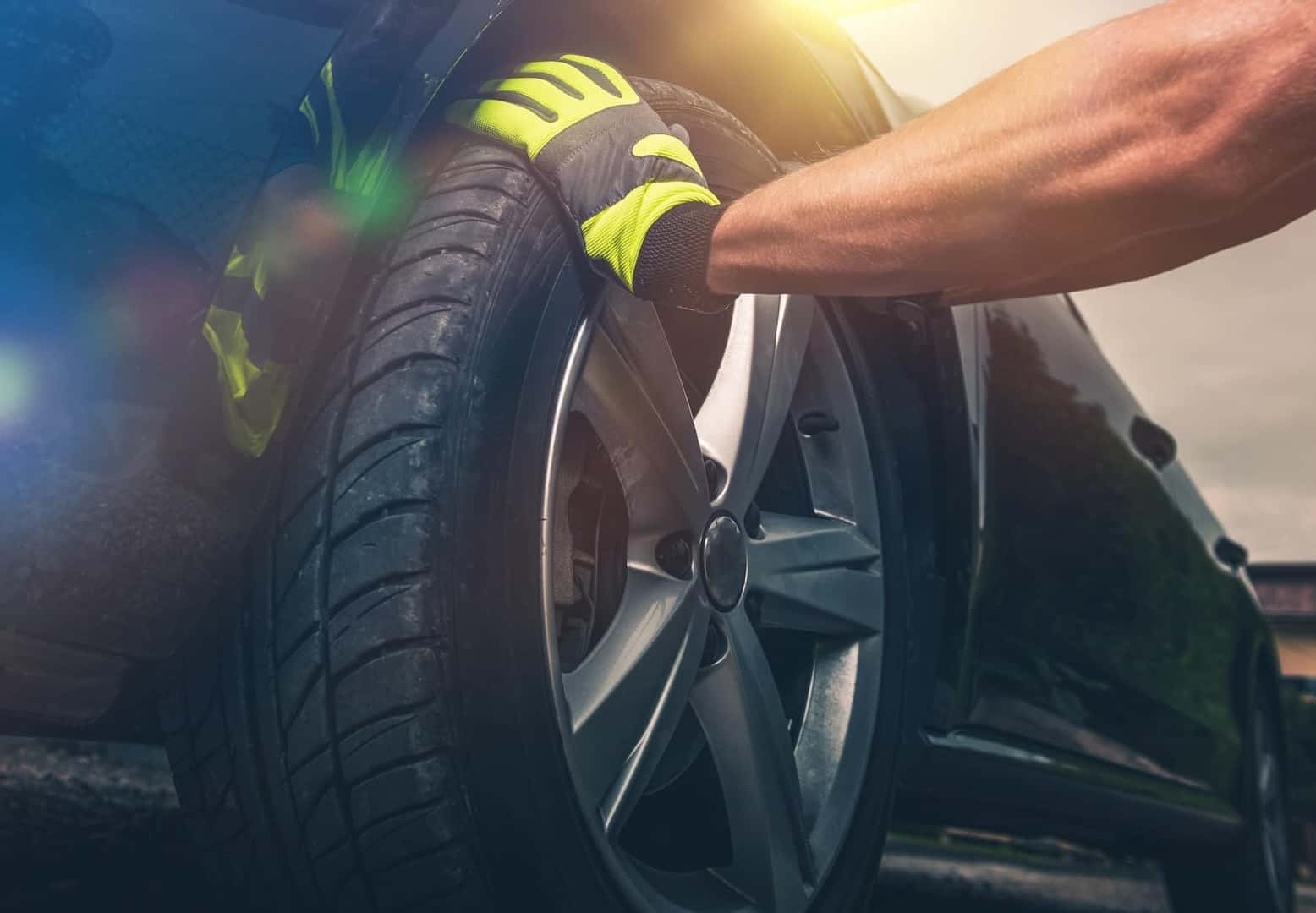 Your tires are rotated differently, depending on your drivetrain. Front-Wheel-Drive vehicles will have their front tires moved to the back while the rear tires are pushed up front to the opposite side (back left to front right).
If you have All-Wheel Drive or 4-Wheel Drive, the rotation is similar, but in the opposite direction. The rear tires are rotated to the front while the front tires are moved to the back to their opposing sides (front left to back right). This will help your tires last longer because their wear is being evenly distributed.
Best Time for Tire Rotation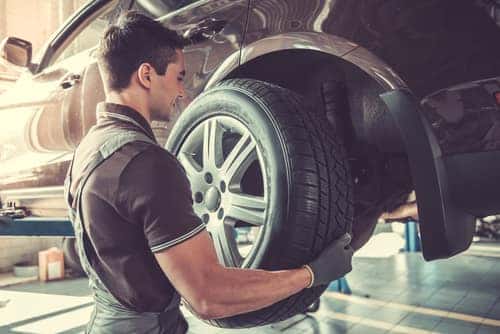 While you've learned that rotating tires is important, you'll want to learn when the best time is to schedule your INFINITI service. Your tire rotation can actually be done around the same time as another important form of automotive service: The oil change.
Most modern vehicles require an oil change about every 5,000 to 8,000 miles. This is a good parameter for rotating tires, too. You can schedule your INFINITI service and have these two important forms of maintenance performed in one quick and easy visit. You can rest easy knowing that your vehicle had two very important services conducted that will be a major benefit on the road ahead.
Schedule Your Tire Rotation Service Today
As you've read, rotating tires is an important service that can help you keep your current set of tires lasting you for miles. Tires are expected to last up to three to four years depending on how you drive, and with regular tire rotations, they'll last to their full life expectancy. Tires can be expensive to replace, so rotating your current ones makes sure that they're lasting you as long as possible.
Are you in need of a tire rotation? Have you noticed an issue with your tires while you're out on the roads near Mission Viejo, Orange County, and Cerritos? Schedule your tire rotation and service with us at Norm Reeves Cerritos INFINITI today!