Used INFINITI near Norwalk CA

What can you expect from a used INFINITI model? Luxury, comfort, performance, looks—it's all possible thanks to the refined models INFINITI has been developing over the years. So, that begs the question: Where can I find a used INFINITI near Norwalk, California? The answer comes back to our lineup at Norm Reeves Cerritos INFINITI.
We're constantly acquiring used INFINITI models to go along with our lineup of new cars. So, if there's a used INFINITI you've always had an affinity for, peek into our used lineup online!
---
Used INFINITI Coupes and Sedans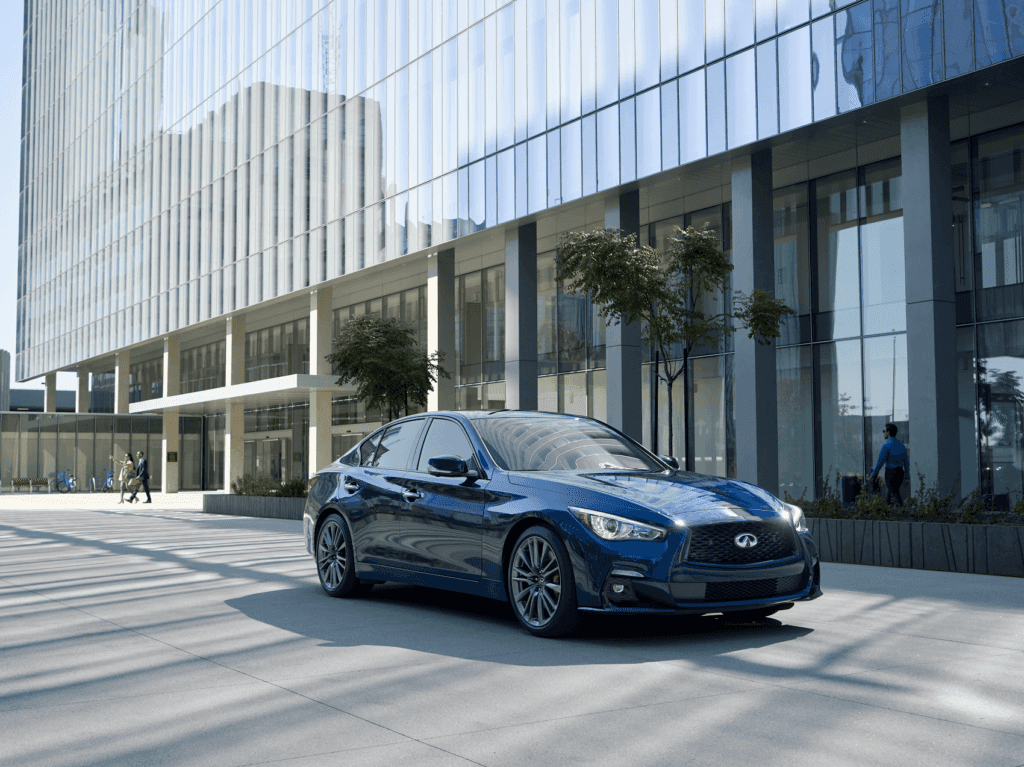 The elegance and style of the INFINITI design language is maybe best captured in the work of their used sedans and coupes. These sleek, low-to-the-ground models give off the same sense of refinement and sophistication the brand is known for as a whole.
If you have back roads nearby where you like to let the engine loose, these used INFINITI models will provide quite the thrill. As you throttle down for your morning commute, though, the used sedans and coupes INFINITI has crafted will work as subtle, serene chariots.
INFINITI has also been implementing technology into their vehicles for quite some time. The dual touchscreens, the safety and driver-assistance features are all in place to make your daily experiences on the road more enjoyable and safer.
Finally, you'll find the interior of these used INFINITI sedans and coupes both up-scale and roomy. The soft-touch materials lend a sense of class, while the usable second row and trunk space in the sedan means you can easily transport friends, family, pets, or carpoolers.
---
Used INFINITI Crossovers and SUVs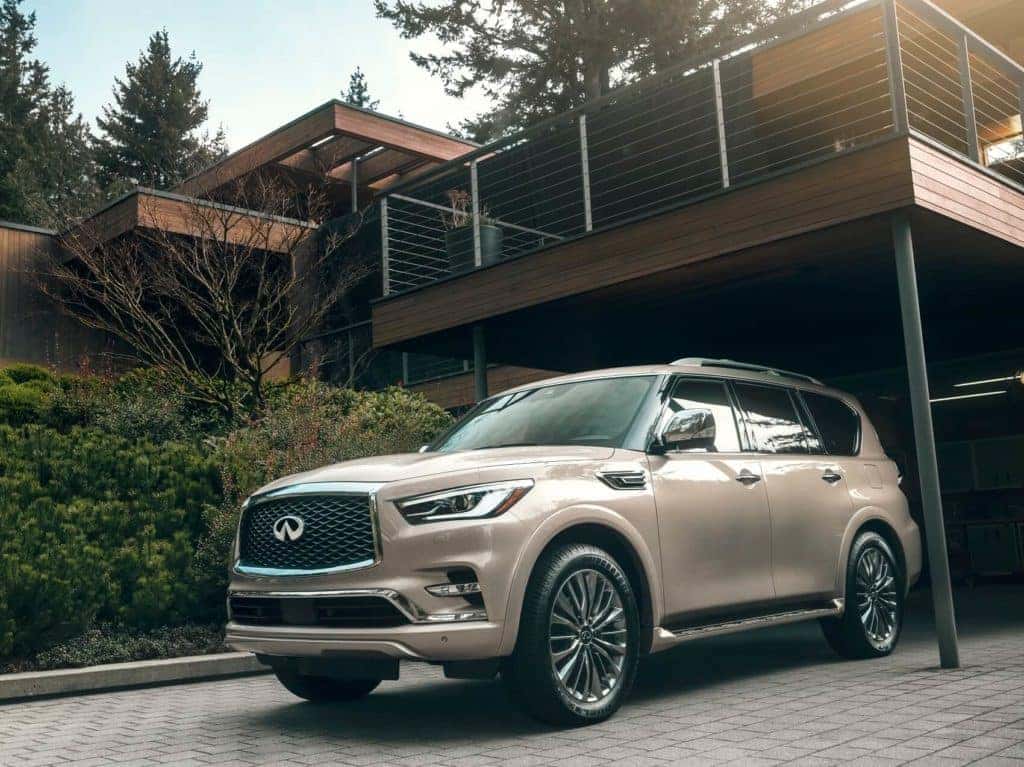 No matter how roomy the interior of a used INFINITI sedan, some drivers simply need more room. If you fall into this category, turn to the INFINITI crossovers and SUVs found on our used lot. These worthwhile options have the same high-end interiors you'll find in the smaller vehicles yet enable you to accommodate more people and belongings.
The 2-row SUVs found in our used INFINITI inventory have strong yet efficient power plants, supple ride quality, and an interior that adjusts quite easily. Folding rear seats mean you can adjust as needed on the go.
If you want to step all the way up the list of used INFINITI models, there are 3-row SUVs to consider. These massive models are extremely capable. If you're going on a road trip, you can load up the family, all your belongings, and even hitch up a trailer—the used INFINITI will still ride smoothly and quietly down the road!
---
Your Used INFINITI Model Awaits near Norwalk, CA
If you have an idea of the used INFINITI model you want, you can use our search filter to quickly move through our inventory. Choose traits you want, such as model year, exterior color, or fuel economy. Then, hit Submit, and the list will show used INFINITI options that match!
We've done all the legwork for you here at Norm Reeves Cerritos INFINITI. All you have to do is browse, then contact us to set up your test drive!
---