INFINITI Dealer Serving Orange County

Orange County is a picturesque region of Southern California-just outside of Los Angeles-that's home to well over three million people. It's also home to Disneyland, Knott's Berry Farm, and some of the most beautiful beaches along the coast.
But considering how vast Orange County is, as well as features major routes like the 405, 5, and the PCH—it certainly helps having a car to explore and travel. But why not do it in style? If you're in the market, you can get started at an INFINITI dealer in Orange County, CA!
Come see us at Norm Reeves Cerritos INFINITI to start your journey!
Browsing the Selection at Our INFINITI Dealership in Orange County CA
Finding the right luxury car can be a fun and rewarding experience. When it's time, you can easily make the trip to our Orange County INFINITI dealership to begin browsing the selection. Whether you're looking for a smooth sedan like the new INFINITI Q50, a sporty coupe like the Q60, or powerful and commanding SUV like the QX80—you'll have plenty to consider for your next ride.
You can get started now by checking out our online inventory. Using the filters can help you narrow your search results so you can find vehicles that have exactly what you're looking for in your next car. You can find your perfect ride in only minutes!
Helpful Resources & Associates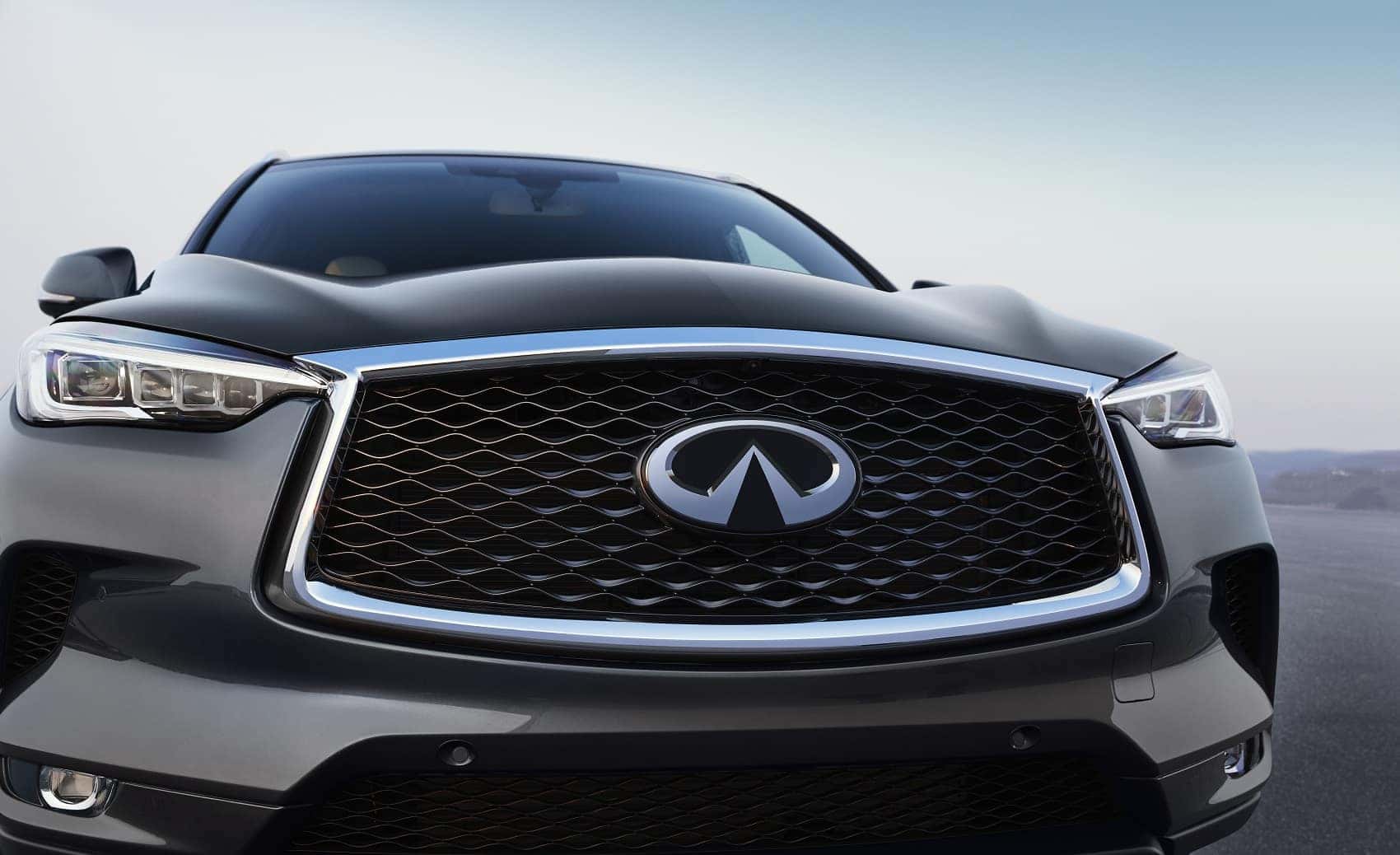 While browsing our online inventory for your next set of wheels, you can actually take the time to learn more about your options! We have an entire library of resources that you can use to find out what the vehicles can do, what it offers, and even what options are available. Our INFINITI reviews can give you the important details to help you decide.
You can also get the important details right from our knowledgeable and friendly associates. They'll provide you with insight onto your favorite models while highlighting the available options. You'll have enough of the details to comfortably choose your next car.
Getting Experience Behind the Wheel
Whether you're interested in the INFINITI Q50, Q60, or the QX80, you'll want to sit in the driver's seat to see what it can do on the road. When you take your favorite INFINITI model out for a spin, it's a chance to test your knowledge and see what the vehicle is capable of.
The test drive allows you to get a feel for how the vehicle performs and handles. You'll also be able to assess interior comfort while checking out the assortment of sophisticated features. By the time you make your way back to our Orange County INFINITI dealership and park the vehicle, you'll know if it's the one for you and your travels!
Are you eager to get started on your journey to your next car? Schedule your test drive with us at Norm Reeves Cerritos INFINITI! We're proud to help drivers all across Orange County, CA, for when it's time to find their next car!