Oil Change near Orange County CA

Driving around the scenic roads throughout Orange County can really help you get more out of your commutes. But in order to ensure that your vehicle is performing at its best and most efficient, you'll want to keep up with routine services like tire rotations, and of course, the oil change.
If you're seeking out an oil change near Orange County, you can always see us at Norm Reeves Cerritos INFINITI. Our team will make sure that your vehicle is ready to take on the hilly and scenic streets of Orange County!
What Function Does Oil Perform in My Car?
Oil is a very important component of your vehicle's performance. It has a few functions under the hood, but most notably it helps lubricates the moving metal parts in your engine to ensure that they move efficiently. Of course, since it's metal-on-metal, it can create friction, so oil is there to keep the parts cool. Lastly, oil can help keep the parts clean by picking up the debris, dirt, and grease that is in your engine.
Why Do I Need to Change My Oil?
While oil is crucial to the performance, cleanliness, and wellbeing of the metal parts in your engine, it doesn't, in fact, last forever. When oil is first poured in, it has a honey/golden brown color. But once it's near the end of its lifespan, it will be black, gritty, and almost sludge-like. Once oil is in this state, it's not as effective at lubricating and cleaning the metal parts. It also doesn't keep them as cool, so it could generate more heat under the hood than usual, so you'll want to change it soon.
How Will I Know That It's Time for an Oil Change?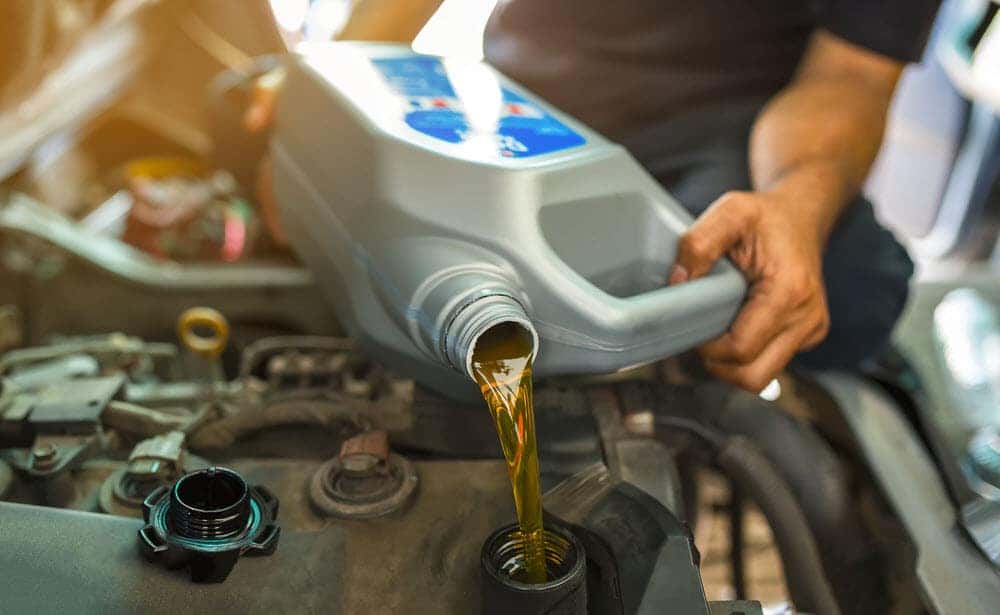 The best way to stay current on your oil changes is by keeping track of your mileage and when you have an oil change near Orange County last. Of course, it's easy to lose track, so there are a few signs that you can actually look out for that will let you know that it's time to schedule an oil change. However, these signs indicate that your vehicle needs an oil change as soon as possible, so once you detect them, schedule service right away.
Check Engine/Oil Change Dashboard Light
Louder Engine Performance/Knocking
Vehicle Performs Sluggishly
Thick Exhaust Smoke
Dark & Gritty Oil on Dipstick
Schedule Your Oil Change in Orange County CA
If you've kept track of your last oil change, or you've simply noticed one of the signs that are listed above, you'll want to schedule your oil change as soon as possible so your vehicle not only gets this necessary service, but so it can regain its original performance and efficiency when you're out on the road. When it's time, you can always contact us at Norm Reeves Cerritos INFINITI, for your oil change service.
Schedule your oil change with us today so you can get more out of your trips around Orange County, CA!