Your Next Car: Lease vs Buy

When it's time to find your next set of wheels, you'll have a few options to consider for which new vehicle you want as well as the means of getting behind the wheel. You'll have the option to lease or buy, so you may want to get a sense of how these two options differ so you can make the choice that's right for you.
At Norm Reeves Cerritos INFINITI, we're happy to go over leasing vs. buying for drivers all throughout thhe Mission Viejo, Orange County, and Cerritos area. This guide will help you determine which option is best suited for your lifestyle.
The Benefits of Buying a Car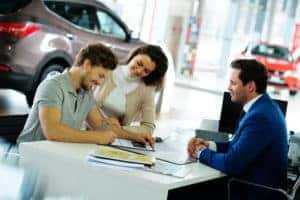 When you buy a car, it's yours and you own it. You can embark on any long road trip, add some accessories, or even get a new paint job. You can rely on it for the years to come, and when you're ready to move on to find your next car, you can easily trade it in or simply sell it privately.
Of course, there are some responsibilities that come with owning a car. You'll need to keep up with service and maintain it. When you first buy a car, you'll need a down payment that's roughly 12% to 20% of the vehicle's value. You'll also need to keep up with the monthly payments.
The Pros of Leasing a Car
Leasing a car is a great option for drivers who aren't ready to commit to financing and buying a new car. There's no significant down payment required, and you may even see lower monthly payments compared to if you had financed the vehicle. Most maintenance is even under warranty for a good portion of your lease term.
When it comes to leasing, however, there are a few things you'll want to be mindful of. You're allotted a certain amount of miles each month, so you'll want to be careful to factor in your daily commutes or any trips that you're planning. The vehicle must be returned in its original condition, so you'll need to pay for any dents, scratches, or stains prior to turning in your lease at the end of the term.
Lease vs Finance: Which is Best for You?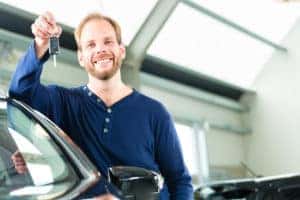 Now that you're aware of leasing vs. buying, you have a strong sense of how each option differs in terms of their benefits and their respective responsibilities. However, the ultimate choice with whether to lease vs. finance lies solely with you. It depends on which option seems better for you at this point in your life.
If you prefer car ownership, you can take comfort in knowing that you've got your own set of wheels to help you get around. Leasing can also be a great option if you're not ready to buy a car, however, and you'll have a few years with a set of wheels before deciding on your next step.
Are you ready to get started on figuring out the right automotive option of whether to lease vs. buy? Drop by and see us at Norm Reeves Cerritos INFINITI or schedule your test drive! We're happy to help drivers near Mission Viejo, Orange County, and Cerritos for when they're ready to decide on their next car!