INFINITI Service near Beverly Hills CA

Cruising the streets of Beverly Hills is perfect when you're behind the wheel of a luxury vehicle like an INFINITI. But when there's something wrong, or you're looking to keep your vehicle in great shape and performing at its best, you'll want to find INFINITI service near Beverly Hills to keep the motor running and the vehicle looking as great as it did the day you drove it off the lot.
At Norm Reeves Cerritos INFINITI, we're here to let drivers in Beverly Hills know that we're here to help them get more out of their vehicle and keep it in great condition!
Our INFINITI Service Center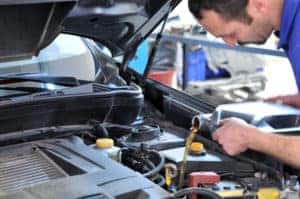 When it's time for an oil change, a transmission repair, or some fluid top-offs, there's no better spot than our INFINITI service center near Beverly Hills. Our state-of-the-art facility is here to help you get your vehicle back in working order. We've got the latest automotive tools and advanced diagnostic technology that our certified technicians are well-versed with, so when it comes to service, your vehicle is in the best hands possible. They'll make sure that your INFINITI is ready to hit the road.
Trained & Certified INFINITI Experts
When you're in need of automotive service, there are no better hands than Certified INFINITI technicians. They're specially trained on the unique mechanics and engineering of the vehicle component, engine systems, and interior technology. They're well equipped to diagnose the issue that's preventing your vehicle from performing at its absolute best. They'll even know which parts need replacing, and they'll have expertise with ensuring that it's installed properly.
Genuine INFINITI Parts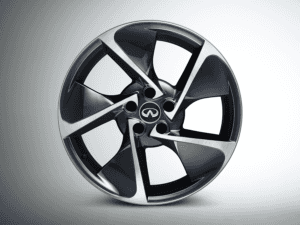 Another benefit to scheduling service at an INFINITI service center is that we've got plenty of Genuine INFINITI parts on site! Whether it's a simple filter, a belt, or even a spark plug, we have the part in stock and can install it right on the premises. You can even pick up your part and install it yourself if you're the type of driver that likes to conduct their own maintenance. Just order the part with us and we'll notify you as soon as it arrives!
The Benefits of Preventative Maintenance
You don't always have to schedule service when there's an issue on the hood or there's a flashing light on the dashboard. You can actually schedule regular service so our technicians can carefully inspect the system and detect an issue forming with your engine or its components. By finding the issue early, they can provide the necessary repairs to ensure that it doesn't develop into a problem and that your vehicle can continue its strong and efficient performance.
Regularly scheduled maintenance not only helps you stay ahead of any automotive issues, but it can actually help keep your vehicle in great shape for the years and miles. You can effectively get more out of your vehicle than you expected if you keep it in great condition.
Are you looking for INFINITI service near Beverly Hills? You can schedule your service with us at Norm Reeves Cerritos INFINITI!