INFINITI QX55 vs BMW X4

The refinement and opulence of a quality luxury crossover make driving its own reward. You'll enjoy exploring the streets of Mission Viejo, Orange County, and Cerritos, California, even more in a quality ride that gives you what you crave. Two popular crossovers you'll see are the INFINITI QX55 and BMW X4, but which one gives you more of what you want on the road?
Researching your next car is important, and the team at Norm Reeves Cerritos INFINITI is here to help. Our INFINITI QX55 vs. BMW X4 comparison pits these two luxury crossover SUVs in a head-to-head competition. After reading our review, you'll be ready to make your decision and plan your next adventure.
INFINITI QX55 vs BMW X4: Engine Power and Performance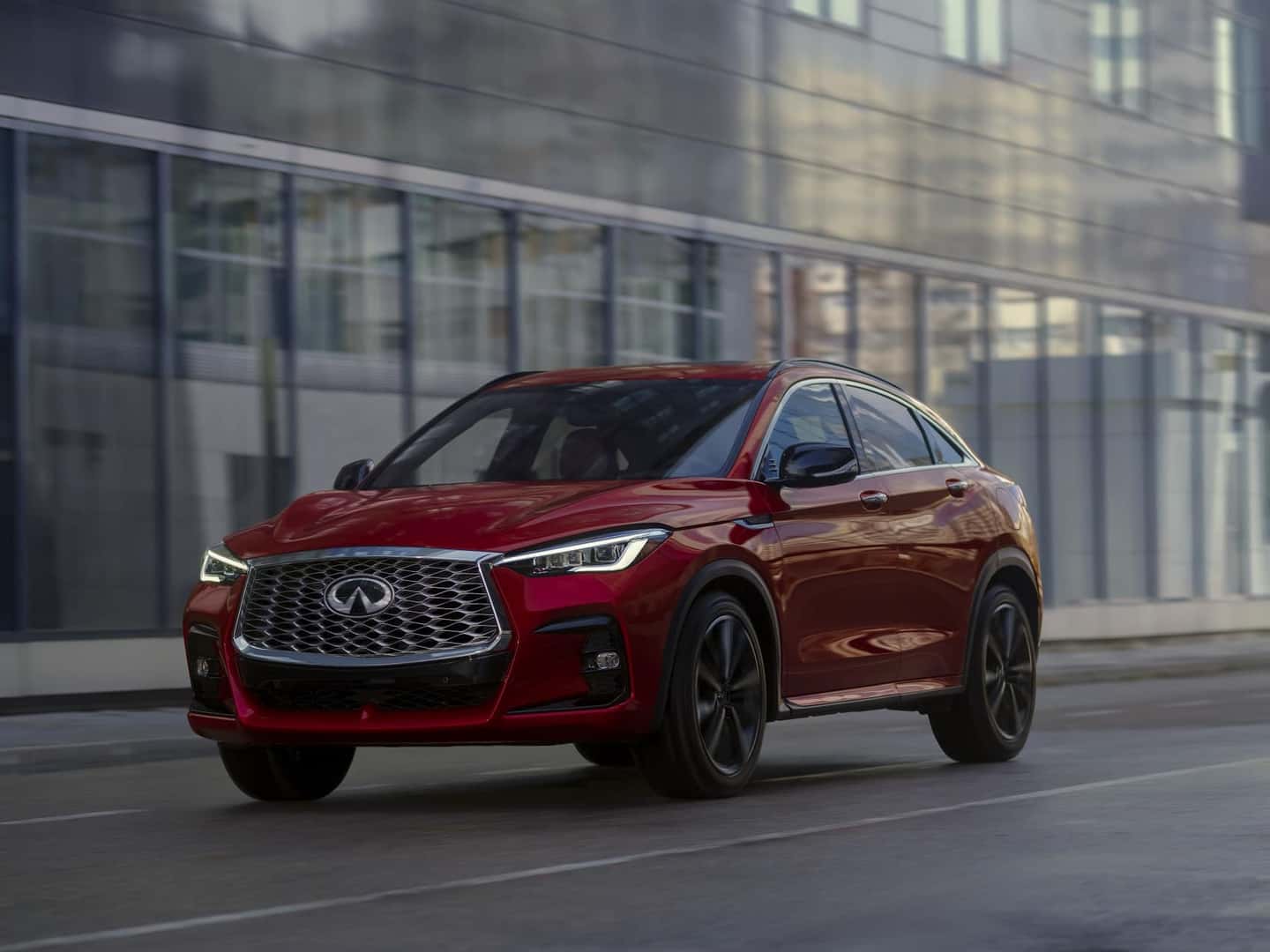 One of the more remarkable aspects of luxury vehicles is their dynamic and strong engineering. Hitting the open highway and pressing down the accelerator should come with a feeling of dominance and grace. So which SUV fulfills your desires better?
The BMX X4 comes equipped with a 2.0L 4-cylinder engine. It provides drivers with a reliable drive that gets them where they need to be. You'll have 248 horsepower and 258 lb-ft of torque to command out on the road.
If you want more power, you'll love the INFINITI QX55 and its 2.0L 4-cylinder turbo engine. It unleashes 268 horsepower and 280 lb-ft of torque, giving you more raw strength to use as you see fit. You'll be zipping through city streets and making your presence known on the highway in this powerful crossover.
The INFINITI QX55 also comes standard with the Continuously Variable Transmission system. This advanced system gets your ride up to speed smoothly; you won't even notice the gear shifts. You won't find this in the BMW X4.
INFINITI QX55 vs BMW X4: Cargo Space
Whether you're heading out for an epic shopping trip or going out on vacation with friends and family, you'll want to have plenty of room for all the luggage and gear you'll be bringing. Simply put, the more things you can securely pack in your ride, the better. It unlocks more possibilities for your adventures!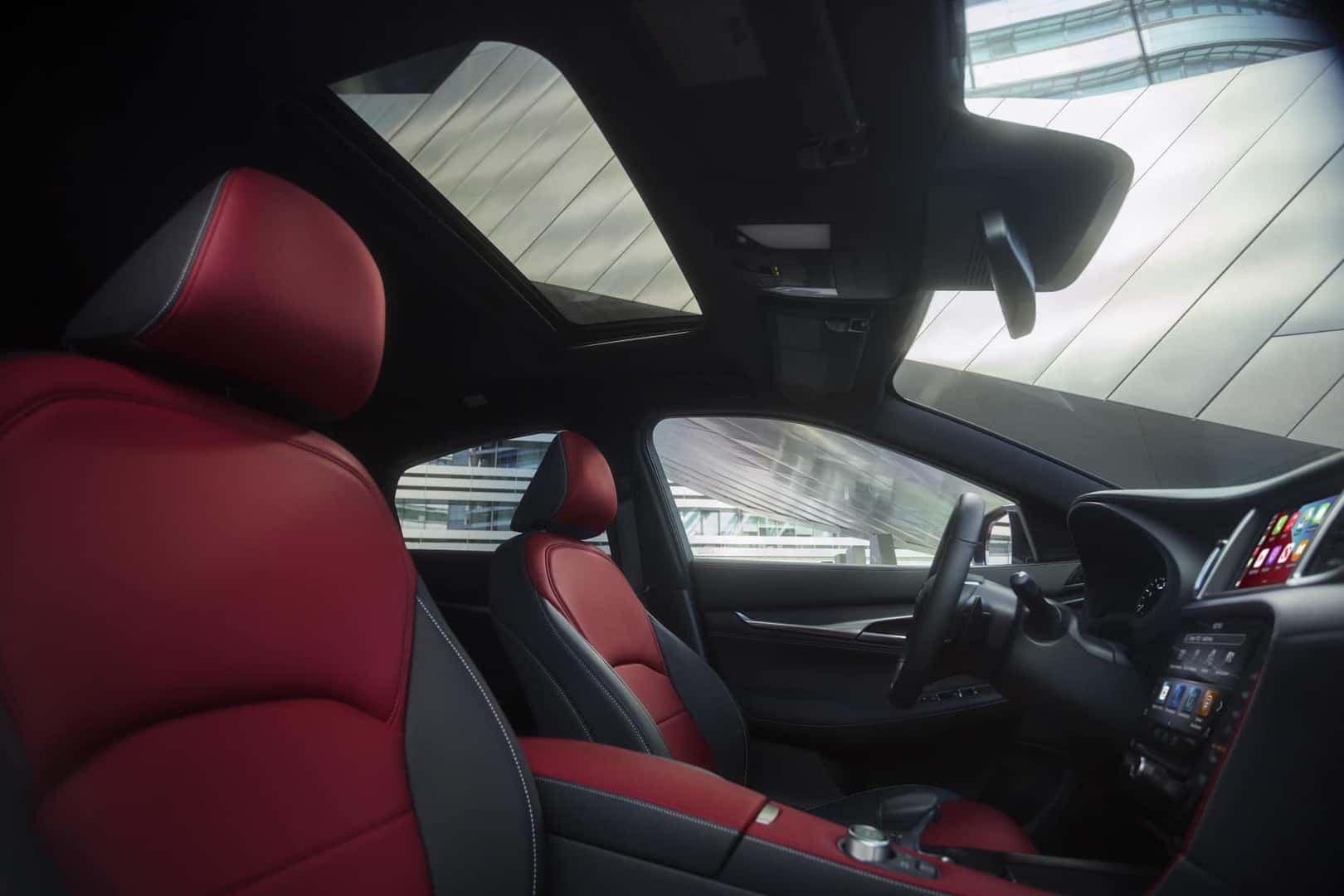 The INFINITI QX55 gives drivers loads of space for their groceries, suitcases, and even bulky oversized purchases. The cargo area measures in at 26.9 cubic feet of volume. This offers lots of room for your everyday errand runs around town. Simply fold down the second-row seats, and you'll have an astonishing 54.1 cubic feet to pack away your larger cargo.
The BMW X4 falls short when it comes to cargo capacity. The trunk area measures at just 18.5 cubic feet, which is significantly less than the same are in the INFINITI QX55. Even with the rear seats folded, the BMW X4 offers just 50.5 cubic feet of cargo volume.
INFINITI QX55 vs BMW X4: Our Choice
Drivers itching for the luxury crossover experience in Mission Viejo, Orange County, and Cerritos, CA, will enjoy the INFINITI QX55. It offers them more power and more space to fuel their adventures. Experience this luxury crossover for yourself with a test drive at Norm Reeves Cerritos INFINITI today!