INFINITI QX55 vs Acura RDX

Are you looking to explore the streets of Mission Viejo, Orange County, and Cerritos, California, in a refreshing and opulent new way? Luxury crossover SUVs offer a balance of power and versatility along with the lush amenities you crave. Two popular models you'll see out there are the INFINITI QX55 and the Acura RDX, but which one is a better fit for your lifestyle?
At Norm Reeves Cerritos INFINITI, we know how important it is to research your next car before making a commitment. That's why we made this INFINITI QX55 vs. Acura RDX comparison. After seeing how these two models stack up against each other, you'll be ready to commit to your next crossover SUV.
INFINITI QX55 vs Acura RDX: Safety Features
When you're out on the road, there are plenty of potential dangers waiting for you. That's why it's important to have dynamic and advanced technology on your side. Modern advancements have made driver-assistive technology a dynamic and essential addition to your journeys–the more tech on your side, the better.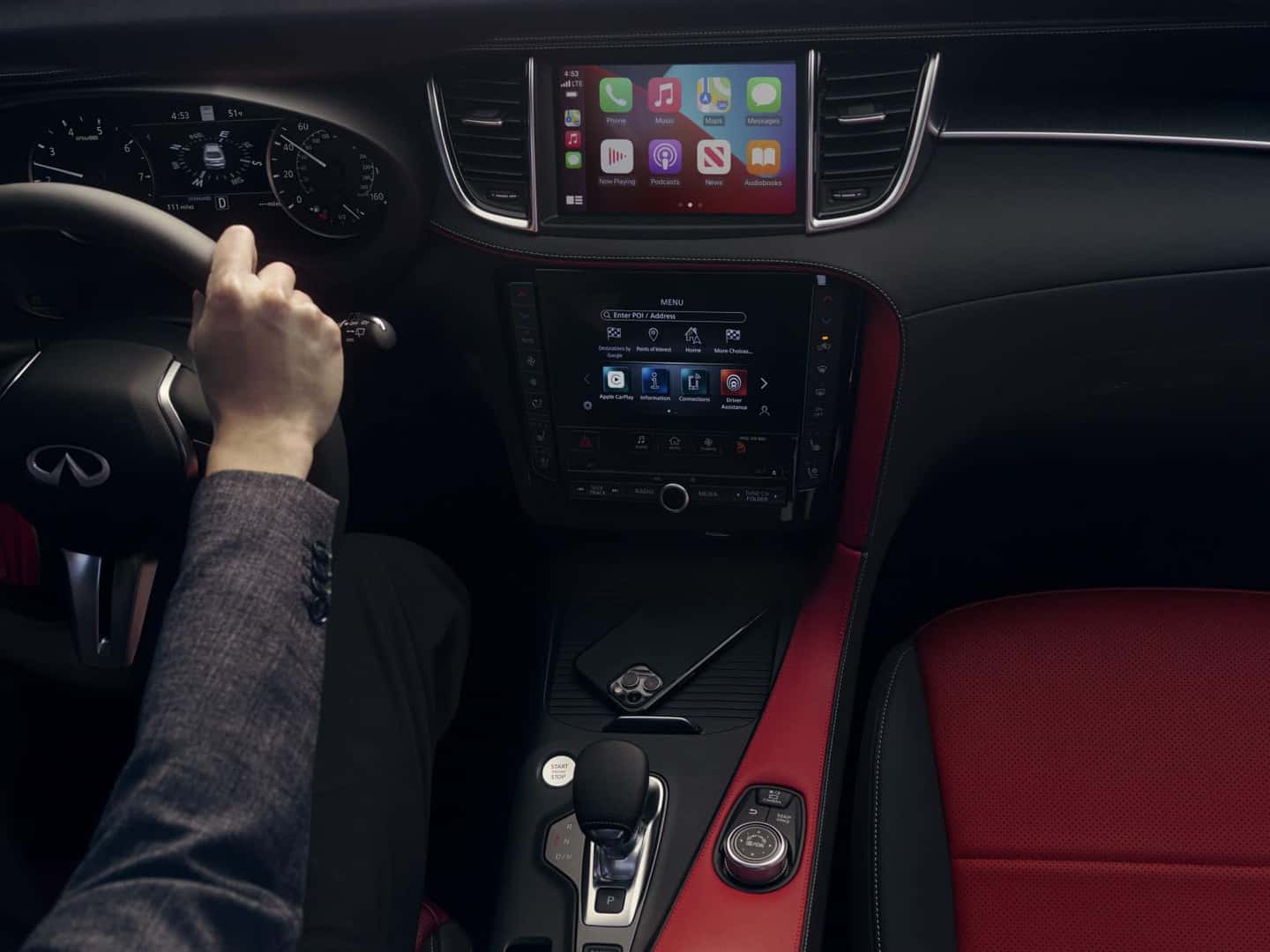 Both the INFINITI QX55 and the Acura RDX come with a wide array of standard driver-assistive technologies. Features like Forward Collision Warning, Forward Emergency Braking, and Lane Departure Warning work hard to keep an eye out for you on all sides.
The INFINITI QX55, however, comes with even more standard safety technologies. It includes standard Blind Spot Warning, which alerts you when traffic is nearby. This helps you merge and change lanes safely. It also includes Rear Automatic Braking, keeping your ride safe when backing into that perfect parking space. Features like these are either not standard or not available at all on the Acura RDX.
INFINITI QX55 vs Acura RDX: Exterior Features
While you're comfortable and enjoying your drive, your ride is working hard to give you the experience that you need. Touches of extra care and consideration can turn an average journey into a thrilling and special experience. Your car's exterior features are an essential component.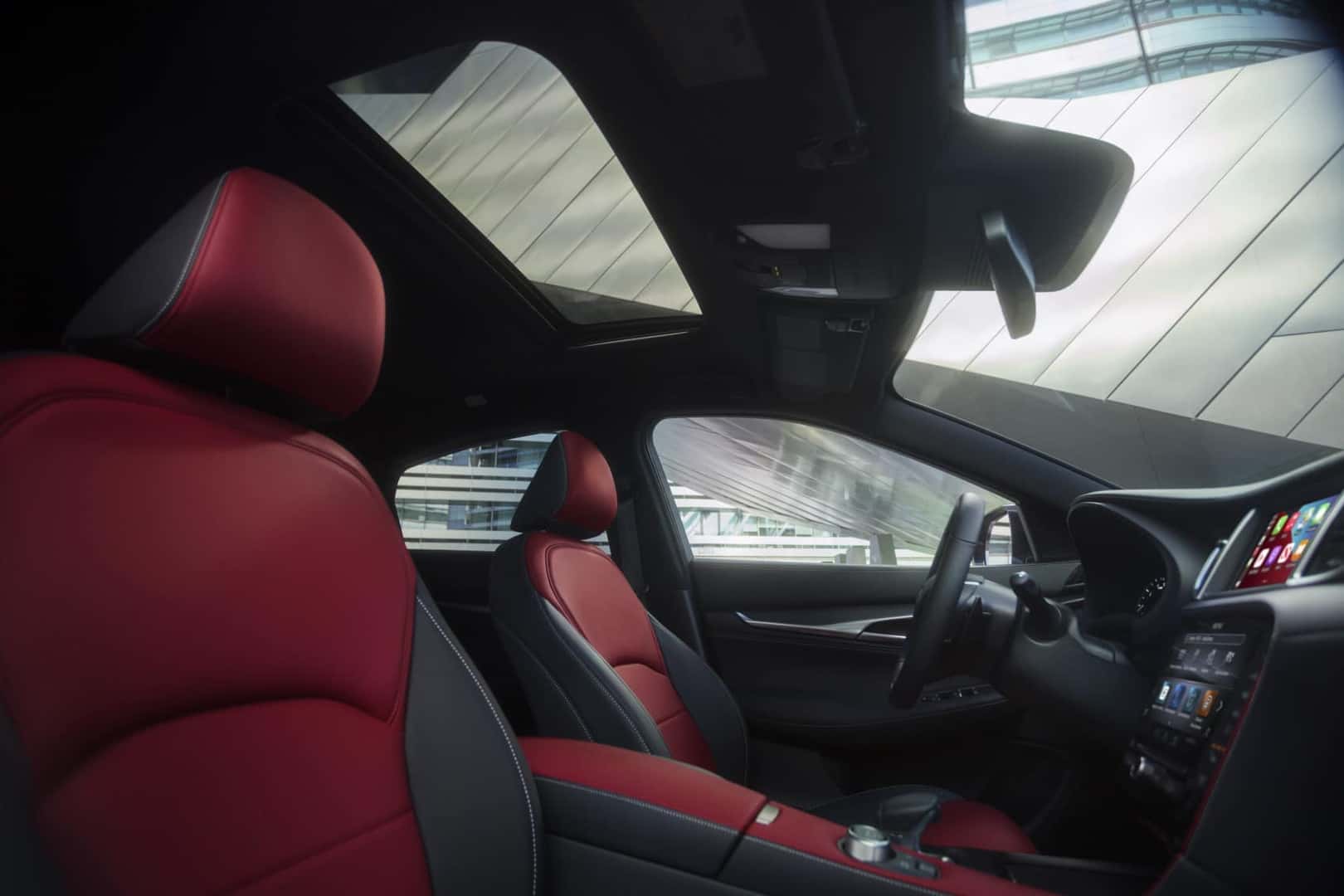 When it comes to exterior features, the INFINITI QX55 and Acura RDX offer lots of similarities. Power moonroofs let in some fresh air and natural light, and available rain-sensing windshield wipers give you an extra layer of convenience during your drives. Each model also includes sleek and athletic-looking spoilers for a speedy feel.
The INFINITI QX55 lets drivers have even more features at their disposal that the Acura RDX just can't match. The standard power liftgate makes accessing the spacious cargo area a breeze. It can even be upgraded with available motion-sensing technology, so you can carry your bags and luggage into the trunk seamlessly. It also has standard acoustic front glass, which you won't find standard in the RDX.
INFINITI QX55 vs Acura RDX: Which Crossover SUV is Right for Me?
There are lots of adventures waiting for you out in Mission Viejo, Orange County, and Cerritos, CA. We recommend the INFINITI QX55 for its greater amount of safety and exterior features. Visit Norm Reeves Cerritos INFINITI and experience it for yourself with a test drive today!