INFINITI Q60 vs Ford Mustang

INFINITI Q60 Inventory
INFINITI Q60 Review
Schedule Test Drive
When you're considering a powerful and stylish sport sedan for your adventures throughout Mission Viejo, Orange County, and Cerritos, you've got a few options to consider. However, if you're stuck deciding on the 2019 INFINITI Q60 vs. Ford Mustang, we're here to help you!
At Norm Reeves Cerritos INFINITI we're going to explore these INFINITI vs. Ford models, so you can get a stronger sense of what they offer. Our Q60 vs. Mustang comparison will show you the similarities and highlight the differences, so you can see which one is best suited for you!
Q60 vs Mustang: Engine Power & Performance
Each of these vehicles starts out their base trims with respective turbocharged engines. The INFINITI Q60 includes the 3.0-liter V6 Twin Turbo that's mated to an electronically controlled 7-speed automatic with adaptive shift control and a driver-adaptive learning algorithm. The Mustang comes with a 2.3-liter EcoBoost® 4-cylinder engine that's paired with a 6-speed manual transmission. While each vehicle is capable of breaching the 300 horsepower range, the Q60 offers more versatility and intelligence with its transmission.
Interior Entertainment & Technology Features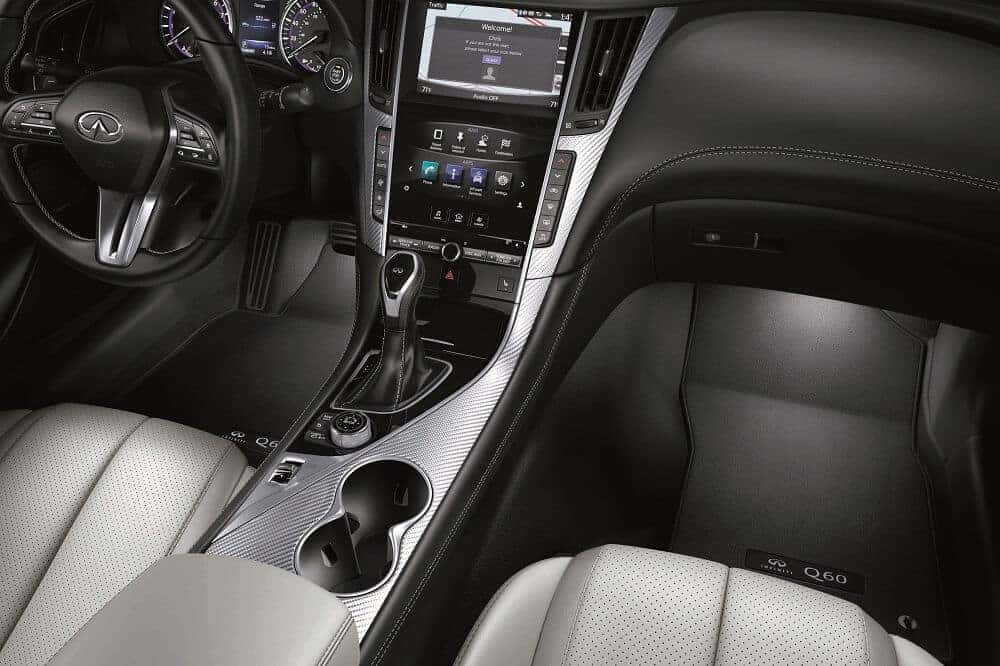 There are plenty of differences between these INFINITI vs. Ford models. The Q60 includes the INFINITI InTouch™ Dual Display, which includes an 8-inch upper screen and a 7-inch lower screen. The Mustang comes with the SYNC® screen, which is only 4.2 inches. Each vehicle's infotainment system gives drivers direct access to the assortment of media options.
Each vehicle includes Bluetooth® pairing for audio streaming and hands-free phone calling, as well as USB and auxiliary inputs for portable media devices. Each vehicle offers AM/FM radio, however, the INFINITI Q60 includes HD Radio™, which provides higher quality listening of traditional stations. The Q60 also includes a 3-month trial subscription of SiriusXM® Satellite Radio. The Mustang does offer a SiriusXM® trial, but only after an upgrade.
Vehicle Style & Appearance
The INFINITI Q60 and the Ford Mustang each include stylish appearances that not only have smooth aesthetics, but add visual cues to their respective engine abilities. The Q60 has more of a contemporary and luxurious appearance. It has smooth curves, accented edges, and a pronounced grille and front fascia. The Mustang offers its iconic appearance, but there haven't really been any major changes to its design over the years. It features a small grille and fascia that doesn't really pop. Its cabin is noticeably small and cramped.
Deciding on the INFINITI Q60 vs Ford Mustang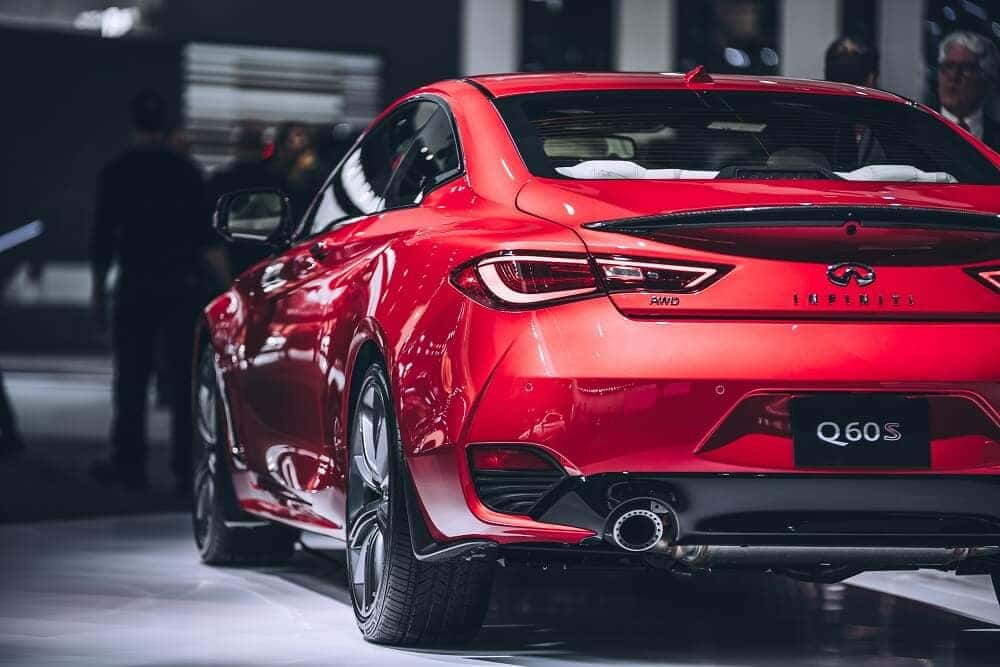 We hope that this INFINITI vs. Ford model comparison gave you some much needed insight into what these two performance-based vehicles offer to their respective drivers. But while you learned a great deal about what each vehicle offers, it's the INFINITI Q60 that doesn't hold back in terms of its versatile performance, its array of advanced features, and its impressive style and design.
You can learn even more by scheduling a Q60 test drive today at Norm Reeves Cerritos INFINITI. We're here to assist drivers throughout Mission Viejo, Orange County, and Cerritos when it's time to add more style and power to their trips on the road!