INFINITI Dealer Near Mission Viejo, CA
Mission Viejo is a picturesque city in Orange County, CA that's home to more than 96,396 people. While it was first incorporated in 1988, long before the area was used as grazing land for sheep and cattle, because it was hilly and couldn't be farmed. Much later in the 1980s, a plan was put in place to contour the geography and plan a community.
Today, Mission Viejo is one of the most sought after cities in Orange County to raise a family and start a business. Considering the beautiful views and hilly streets, it helps to have a stylish and powerful car to get around in. When you're ready, you can find plenty of options at an INFINITI dealer near Mission Viejo.
At Norm Reeves Cerritos INFINITI a Norm Reeves dealership, we're here and ready to help you!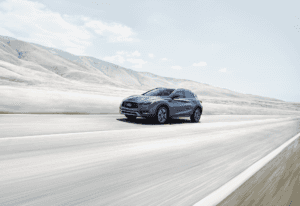 Browsing the Selection at Our Mission Viejo INFINITI Dealership
Having an INFINITI dealer near Mission Viejo certainly adds a layer of convenience to the luxury car buying experience. Whenever you're ready, you can take the trip over and start checking out all of your options, whether you're checking out stylish sedans like the Q50, an adventurous crossover like the QX50, or even a spacious and accommodating model like the QX60—you can find those models and more. However, you can just as easily browse from home by checking out our online inventory!
Learning More About Your Options at Your INFINITI Dealer near Mission Viejo, CA
There's plenty of options to consider, which can make for a difficult decision. However, the best way to decide has always been to do some research and learn all about the vehicle you intend to buy. At our dealership, we try to help out any way that we can which is why we have a library of resources that are free for you to use!
Our vehicle reviews provide you with in-depth details on each model with a focus on the performance, style, comforts, features, and even safety. You can even see how your favorite INFINITI model stacks up against other vehicles that you're considering by checking out our comparisons. These guides show you the similarities between the vehicles while highlighting their differences so you can see which vehicle is better for you.
Experiencing Your Next Car
One of the major benefits to coming to our INFINITI dealership from Mission Viejo is that you'll get a chance to take a closer look at the model you're interested in. One of our sales associates can help you learn more. However, the best way to learn is through experience.
When you're ready, you'll want to climb in the cabin and take the vehicle out on a test drive. It's the best way to see how you feel about the vehicle. By gauging its performance while checking out its features and style, you'll be certain of how you feel about the car and you'll be ready to make your decision!
At Norm Reeves Cerritos INFINITI a Norm Reeves dealership, we're happy to help drivers in Mission Viejo along on the journey to their next car! Contact us to get started!