INFINITI Dealer Hacienda Heights
Beautiful landscape meets down-to-Earth residents
If you're not a resident of Hacienda Heights, all it takes is a simple drive through the Los Angeles County city to see why its residents love living there. The landscape is absolutely gorgeous, as green as the lushest areas of the entire state of California. Hacienda Heights has served as the birthplace or residence of many celebrities, but most people are probably more aware of the city as the location of the largest Buddhist temple in North America, the His Lai Temple.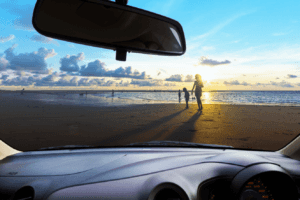 The need for reliable transportation
If you want to get everything out of Hacienda Heights and the surrounding area that you possibly can, owning a reliable vehicle is a no-brainer. The good news is that Norm Reeves Cerritos INFINITI is your local INFINITI Dealer near Hacienda Heights and has a great inventory of quality new, pre-owned, and certified vehicles. You can start off by checking out the INFINITI Q50 sedan. This marvelous vehicle starts with a very fast V6 engine and a fuel economy of 20 mpg in the city and 29 mpg on the highway. It doesn't even there, though, thanks to plush seating, plenty of cargo space, and notable features like satellite radio, climate control, cruise control, Bluetooth, heated mirrors, leather steering wheel, and much more.
Outstanding service every time
In addition to a sizable inventory of new, pre-owned, and certified pre-owned vehicles, a trustworthy dealership must also provide a smooth customer service experience. This is perhaps Norm Reeves Cerritos INFINITI's greatest strength. We understand what it's like to be simultaneously excited and stressed about purchasing a vehicle. That's exactly why we've streamlined the process. We'll spend as much time with you as needed to ensure that you're completely comfortable with every step, but when you're ready to move to each following step, we'll get you there quickly and painlessly. And along the way, we'll answer any questions you may have.
Our goal is to ensure that you feel confident about your purchase. If you drive off our lot less than 100 percent satisfied, we simply haven't done our job. This dedication to excellence can be seen on our website. We have developed an online experience that is simple to use and quite intuitive. If you'd like to know how much a vehicle will cost you each month, you can calculate the estimated payment. You can also calculate the value of a trade-in vehicle and submit an application for financing. If you'd like to get a little ahead of the game, this is how you do it.
Driving directions from Hacienda Heights to Norm Reeves Cerritos INFINITI
Once you're ready to visit our dealership, you'll be glad to know that it's an easy trip. Begin at the center of Hacienda Heights and head north on S Hacienda Blvd toward La Monde St for one miles. Next, merge onto CA-60 W via the ramp to Los Angeles and drive 4.1 miles. From there, take the exit onto I-605 S, travel a total of 13.9 miles, then get off at the South St exit. Hang a right, and you'll see Norm Reeves Cerritos INFINITI on the right side of the road. We're located at 18818 Studebaker Road.