Auto Repair near Tustin CA

When your vehicle is in need of a repair, you want to bring it by a service center you can count on to get your car back into top shape. Luckily for drivers in the Tustin area, our team here at Norm Reeves Cerritos INFINITI has the training and expertise to perform any type of auto repair your vehicle needs.
Fixing Whatever Issue Your Car is Experiencing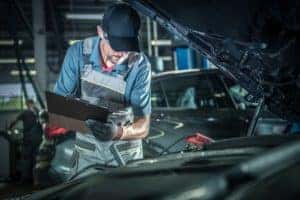 You may be on your way to the beach, heading to play a round at Tustin Ranch Golf Club, or meeting up with friends at Tustin Brewing Company when you notice a light has appeared on the dashboard. It may be the check engine light or a warning light indicating a malfunction with the braking system.
Whatever light comes on, it is your car letting you know something is wrong. With the help of our technicians, you'll be able to figure out what is causing the issue. Here at our state-of-the-art service center, they have access to the latest technologies that let them accurately identify the root cause of the problem.
They then can use their expertise to figure out the right solution to getting your car back to performing the way it was originally designed to. They won't go for just a quick fix, either. By using high-quality replacement parts and inspecting all the various systems of your car, they will ensure the issue is resolved and you have the peace of mind your car is all set to give you great performance for many miles to come.
Collision Repair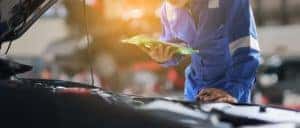 If you happen to have been unfortunately involved in an accident recently, our service center is here to help. Our professionals can assess the damages and give you a trusted account of what will need to be replaced or repaired.
They can then work on getting your car back to looking and performing at its best! We know you rely on your vehicle to get you around the Tustin area, so we will have your car back in great condition as quickly as possible.
Keep Up with Routine Maintenance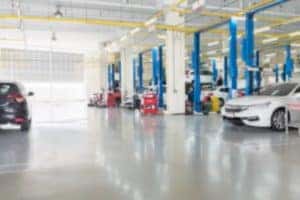 Even when your car is performing well, it is crucial to have it regularly serviced. That way, you can continue to enjoy smooth and efficient performance when driving around Tustin, CA.
We make it extremely easy for you to get all these services done in one quick stop. Our Express Service allows you to come by and get your oil changed, tires rotated, and other routine services your vehicle is due for.
You don't need an appointment either; just stop by on your way home the next time you are due for routine car service.  Our technicians will even make sure to inspect all the various systems to catch any potential issues before they cause any damage.
Need Auto Repair near Tustin CA?
Schedule to have your car repaired here at Norm Reeves Cerritos INFINITI. You can contact us now to book an appointment to have our trained technicians fix any issue your vehicle is experiencing.
The next time you are due for routine car service, just stop on by at your earliest convenience and we can replace old fluids and worn parts for you to keep your car in top shape!