Auto Repair near Aliso Viejo CA

At Cerritos INFINITI, we know it's necessary to always have a smoothly running vehicle. If you use your vehicle for your daily commute, scheduling routine maintenance and unexpected repairs is vital. Our Aliso Viejo, CA, service center is here to help you with any auto repair you need.
With an amazing team of certified technicians like ours, you'll be back cruising the California roads in no time at all. To learn more about how we can help with your vehicle's maintenance and auto repair, continue reading!
Aliso Viejo CA Tire Repair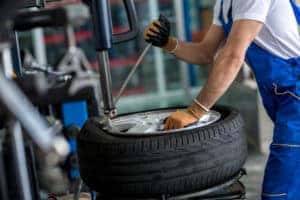 Your INFINITI tires have an important job. They are your vehicle's contact to the road, which means it's important to make sure they are in great shape.
Unfortunately, there might come a day where you experience a flat tire. If your vehicle has a flat tire, most of the time the tire can repaired. Depending on the damage, though, you may need a tire replacement.
If you believe you're driving with a flat tire, let our INFINITI service team know ASAP. We can help determine the severity of the damage on your tire. Some of the warning signs you may have a flat tire include:
You drove over a piece of debris in the road and hear a loud vibration or flapping noise
You notice your steering wheel may be pulling you more to the left or right
You notice that your vehicle is riding a little lower on one side
You hear air coming out of your tire while examining it
Brake Repair near Me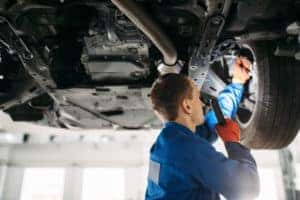 When you press on your brakes, are you hearing a squealing, squeaking, or grinding noise? These noises may be indicating it's time for your next brake repair or replacement. Your brakes work to keep you and your riders safe, so keeping up with their maintenance is extremely important.
If you are constantly applying your brakes while driving, you'll most likely need a brake repair sooner, rather than later. When we brake, pressure is applied to the rotors through the brake pads, which results in friction. Because of the constant pressure, stress is added on the rotors and brake pads, which is why they often need to be repaired or replaced.
Even if you don't travel much, brakes can go bad. If you drive in rainy or snowy weather, then let your car sit, it can cause erosion to your brakes. Aside from the loud noises that occur while braking, most new vehicles will alert you with a light on your dash when your vehicle's in need of a brake repair.
INFINITI Battery Service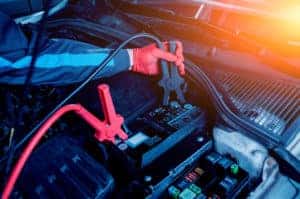 Have you started your vehicle and found that your battery was dead? If so, no need to worry. This is a simple fix from our INFINITI service team.
If you aren't quite sure whether your vehicle needs a battery replacement, some of the signs you may need a new battery include:
Battery is over three years old
Jumping the battery isn't working
Lights are malfunctioning
Car is taking a long time to start
A bad smell coming from under the hood
If these sound like some of the issues you're experiencing when starting your vehicle, give us a call today to schedule your INFINITI battery service.
Schedule Your Aliso Viejo CA Auto Repair Today
Once you've finished reading this guide put together by our Cerritos INFINITI team, do you believe you're in need of an auto repair?
Scheduling your Aliso Viejo, CA, auto repair is easy—simply fill out our convenient online service scheduling form. Once submitted, a member of our staff will be in contact with you shortly!